If you have knowledge of accounts and computer, then it is great opportunity to grab this jobs.
Now join Topchi CSD Kaluchak as Contractual basis part time job in Jammu & Kashmir with 5,000/- per month salary.
Note: Apply this job before 18-April-2016. Maximum time period of this job is 11 months.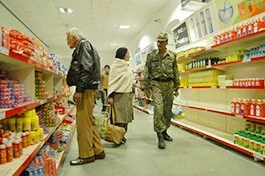 Qualification
Applicants must have computer and accounts knowledge.
How to apply ?
Interested and eligible candidates can send their application  along with bio-data to OIC Topchi Canteen 26 Arty Bde.
OR,
mail to [email protected] before 18-April-2016.